BurButler - Dental Bur Stand
Organise, store and sterilise your burs in a strong and easy to use bur block holder

The BurButler is a dental bur holder designed with the dentist in mind. It's easy to open for quick bur access, has an autoclave-able lid and is made from high quality materials meaning it will last and protect your dental burs for years.
This simple bur holder gives you a safe solution for the storage and sterilisation of dental burs in your dental practice. This bur block holder, or bur caddy as often known is durable, flexible and simplistic yet elegant in design.

This dental bur block holder is made from medical grade silicon and with a strong protective lid. The BurButler by Steiriliu is a safe and solid solution to sterilisation and storage of dental equipment.
The humble dental bur is one your most important dental instruments that you use every day.The BurButler gives you the benefit of organising, sterilising, accessing and caring for your most important chosen tools with confidence, with efficiency and with safety.
BurButler available in 5 hole, 10 hole 25 hole sizes. Order yours today!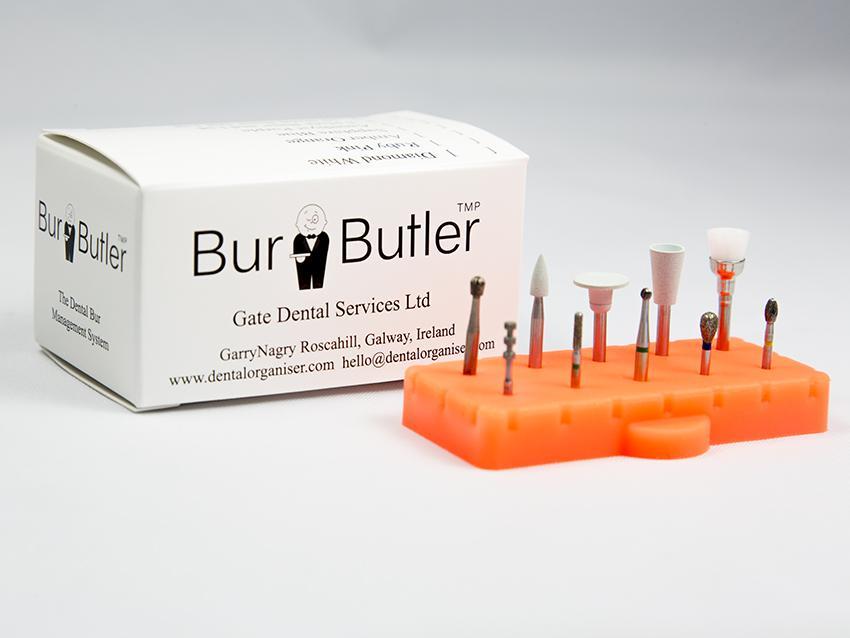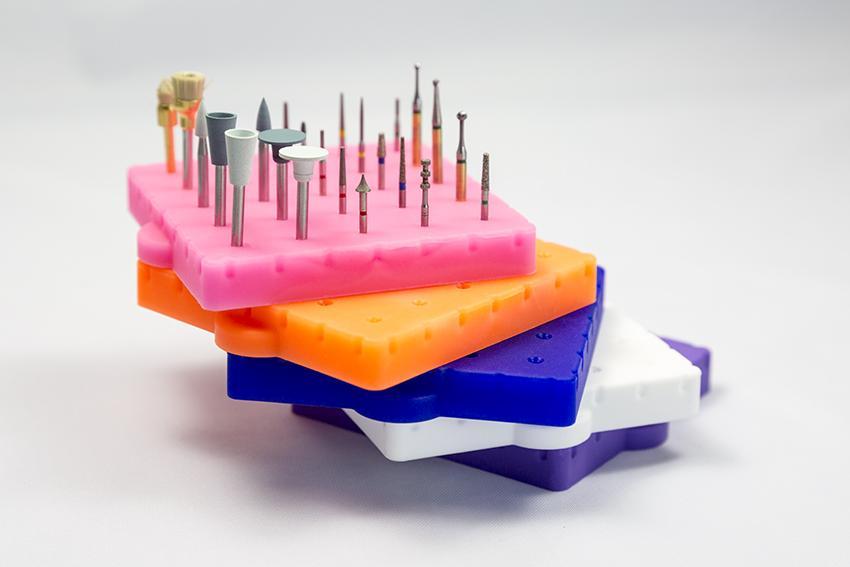 Easy Manipulation of dental burs

The spacing between burs allows easy access and remove or replacement of your dental burs one handed.
The burs only need a light force to grip the hole and the same light force is all that is required to remove the burs.
Do not insert the burs too hard.
The lid can be inverted for used burs that may require manual cleaning
Steam Autoclave your bur block
The lid can be placed on the BurButler base for the autoclave cycle.
The assembled set can be bagged as required.
The colour coded set can be returned to the correct dentist


Washer disinfector / Ultrasonic bath
Place the burs and BurButler in the washer disinfector and or ultrasonic bath as required.
Separate the lid and base during these procedures .
Through and through holes in the base and the tessellated orifice design allow irrigation of the shaft of the burs and drainage
View our range of dental bur boxes below or learn about our other unique dental storage and sterilisation products including the BlockButler, EndoButler and the LaminateButler