BurButler | #1 Bur Block Holder For Dentists | Steiriliu
Sterilised, Organised, Protected -

The worlds best dental bur management system. " BurButler "
BurButler is a sleek and stylish bur block holder that provides long last and durable protection to your dental burs.
Keeping a dental practice efficient & organised is an ongoing struggle for dentists across the world. With an ever growing number of dental burs to store and organise it takes careful planning and categorising to ensure your burs are available and on hand when you need them.
The BurButler was designed to allow the dental practice to arrange their burs by procedure, room or even dentists. With strong and bold colours, it's easy to distinguish between bur set ups and quickly find the bur block you need.
Why is the BurButler the best bur block holder?
Designed by dentists with over 40 years experience the BurButler is a bur box that aims to improve the daily life of a dental practitioner through efficiency and simplicity.
Its specially thought through design means it is easily used one handed for chair side procedures and its silicon base allows it to gently grip your burs so that they don't fall out of the bur block.
But it's not just created as a bur organiser and storage solution for the dental practice, it is also designed for repeated sterilisation in your autoclave machine.
Made from medical grade silicon and a highly durable protective lid, this bur holder has been tested to over 1000 sterilisation cycles making it one of the longest lasting bur holders on the market.

How many dental burs can the BurButler hold?
There are three sizes to choose from in the BurButler range. Depending on your needs you can pick a 5 hole, 10 hole or 25 hole bur block holder. This allows you to arrange your dental practice burs in the specifications most important to you and your team.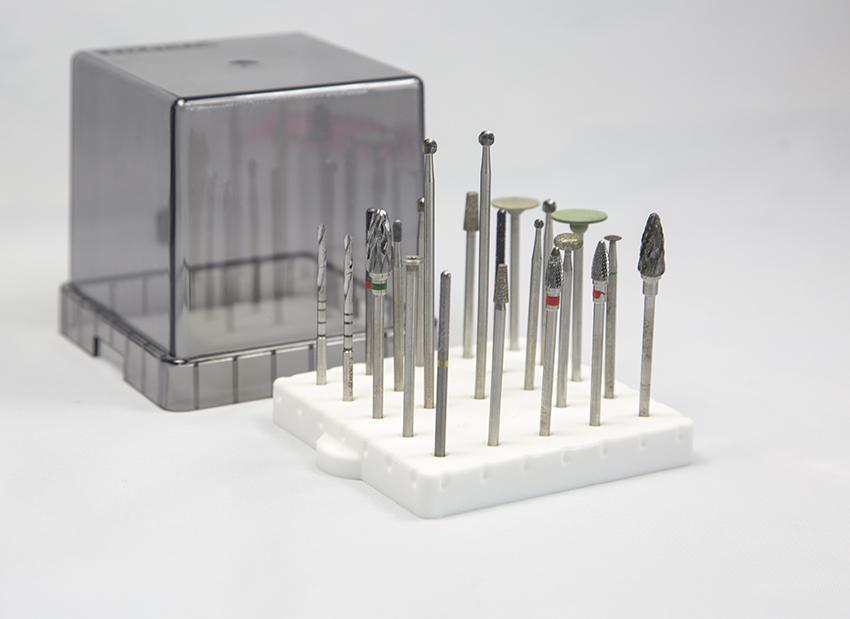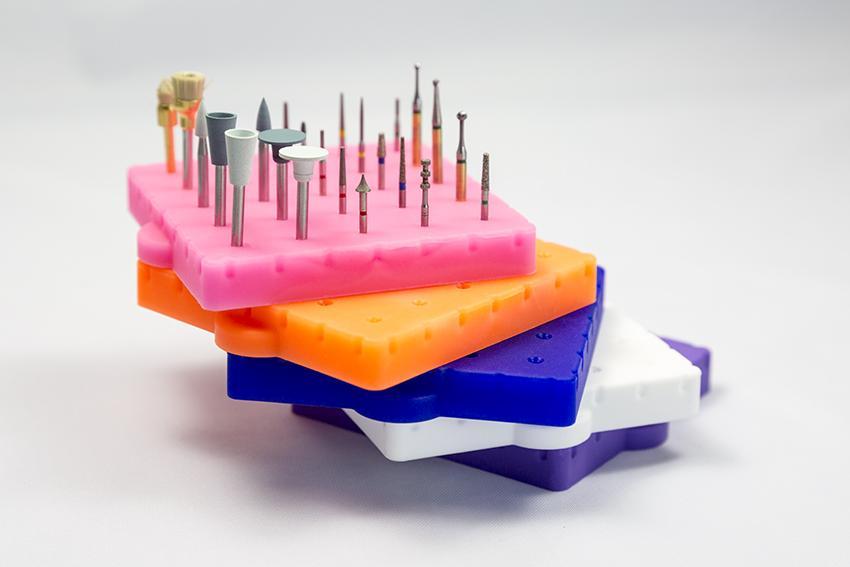 Benefits of the BurButler

A safer dental practice
Knowing your burs are stored in a durable and sterile bur block holder gives you peace of mind that your patients and staff are better protected.
Efficient Organisation
Easy to identify, access and use means that you can focus on the most important part of your procedures and not worry about the small stuff.
Saves Money
Investing in the BurButler means that you save money over time from not having to replace cheap bur caddies over and over. The BurButler has been tried and tested across the world and its high quality design and production means it keeps providing value for years.
For more information about the BurButler or to learn more about our other products, please visit our Dental Sterilisation Equipment page or browse through our product listings.
To discover our best bundle deals now on offer, please visit our bundle page and start saving on your first order with Steiriliu today.
Steiriliu is an Irish company that specialises in creating the best dental storage and sterilisation products that help dental practices all over the world stay manageable and protected through simple solutions to daily problems.
There are no products to list in this category.