EndoButler - Endodontic File Organiser

Eco friendly Endobutler, storage product, saves time- while disposing of used files- Refile and re-steralise other unused files. Patented silicon BurButler and Endobutleras as a "non wearable" allowing the assistant to participate in the preparation of the chosen file system. Making for efficiency at chair-side.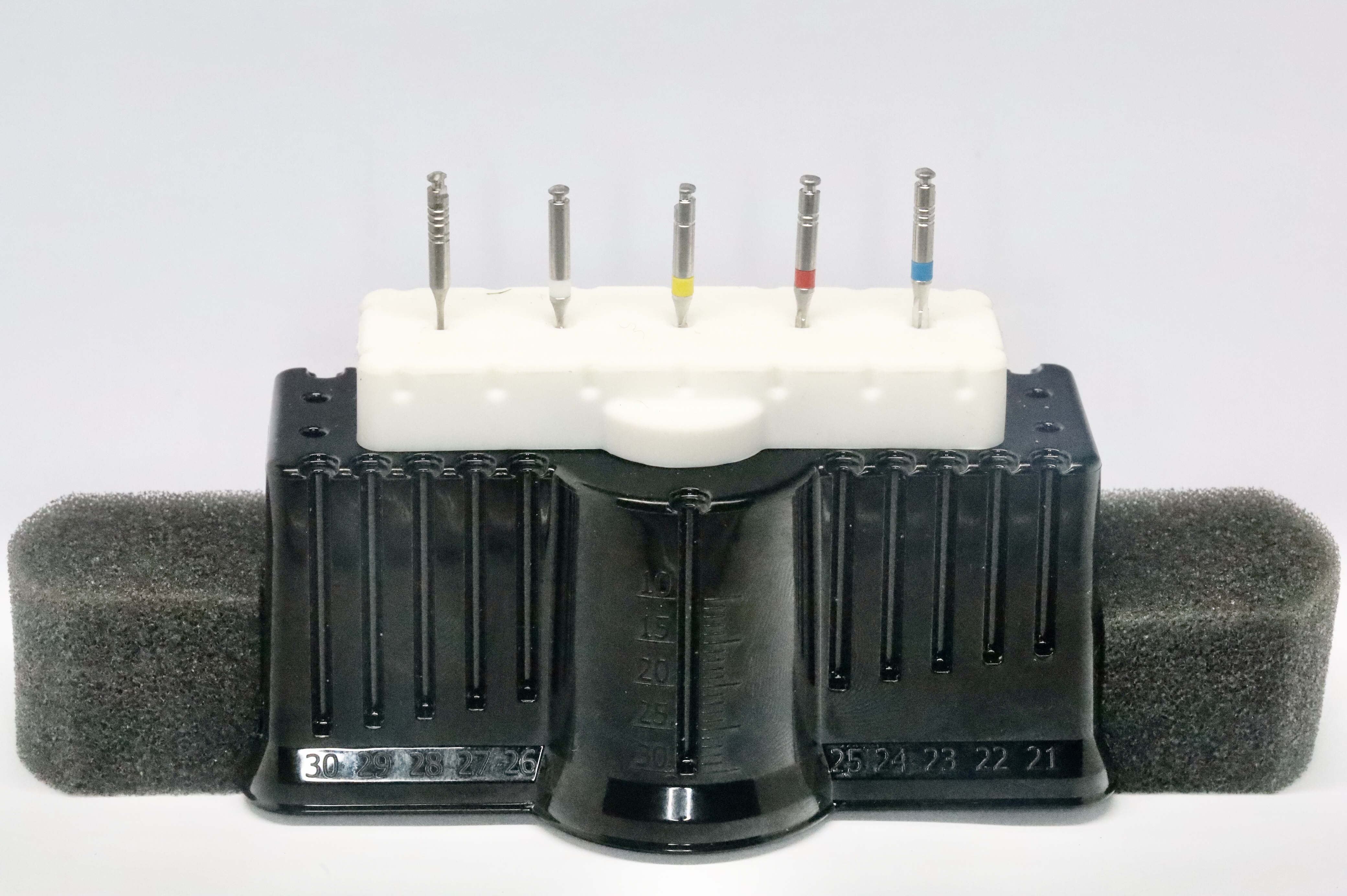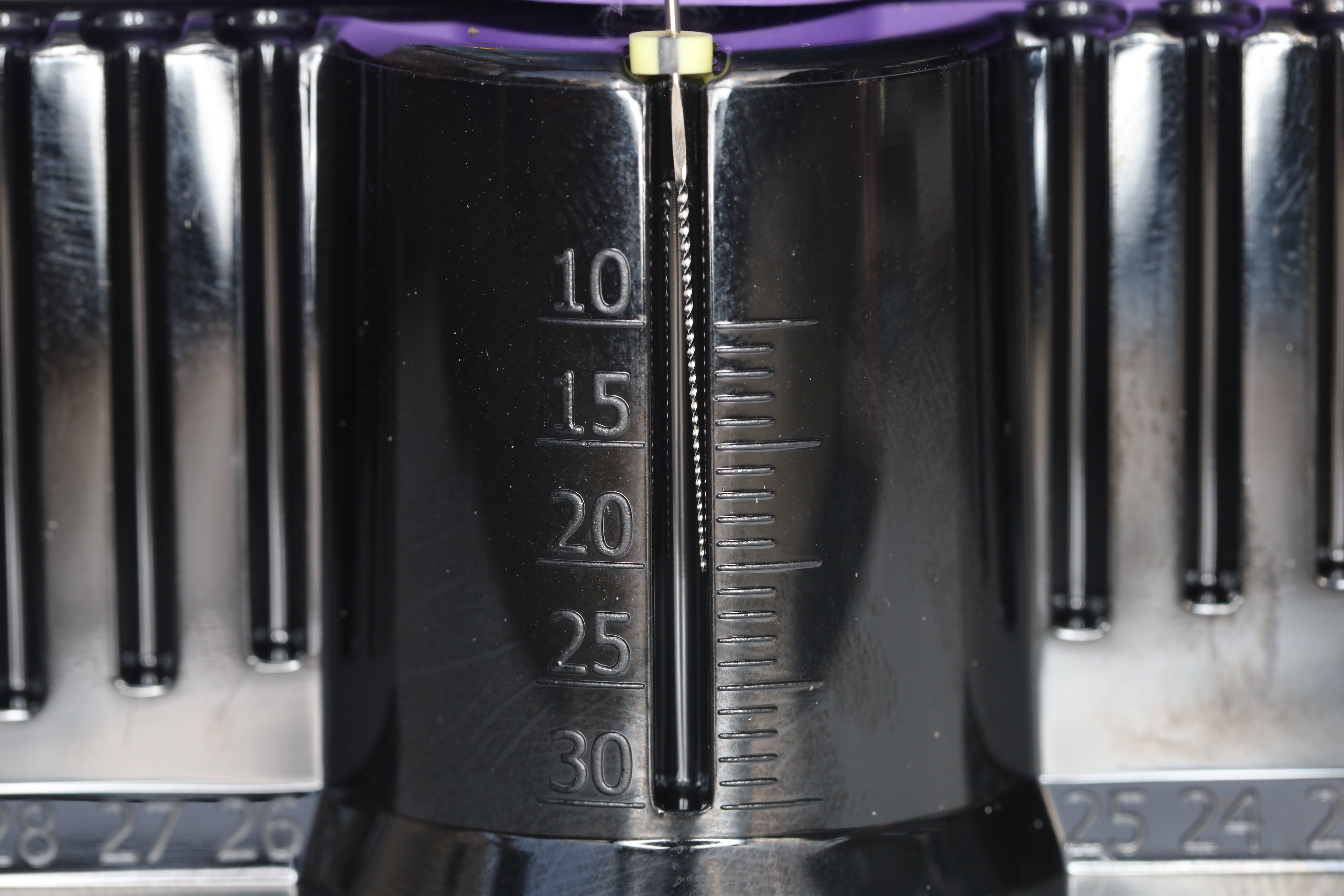 Benefits - simple, durable, flexible and elegant in design. Different to all other endodontic holders as it can come to chairside where it is fully autoclaved all element- measuring base, silicone burbutler and lid as well as the single use Foam insert . The taper of the silicon hole at the diameter of the shank of top of the files making is safe for one use system.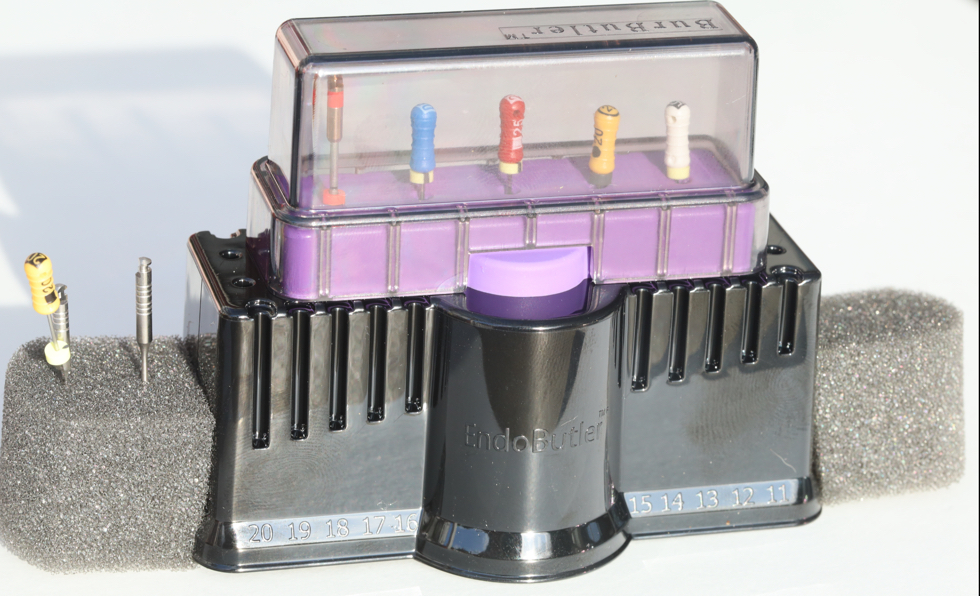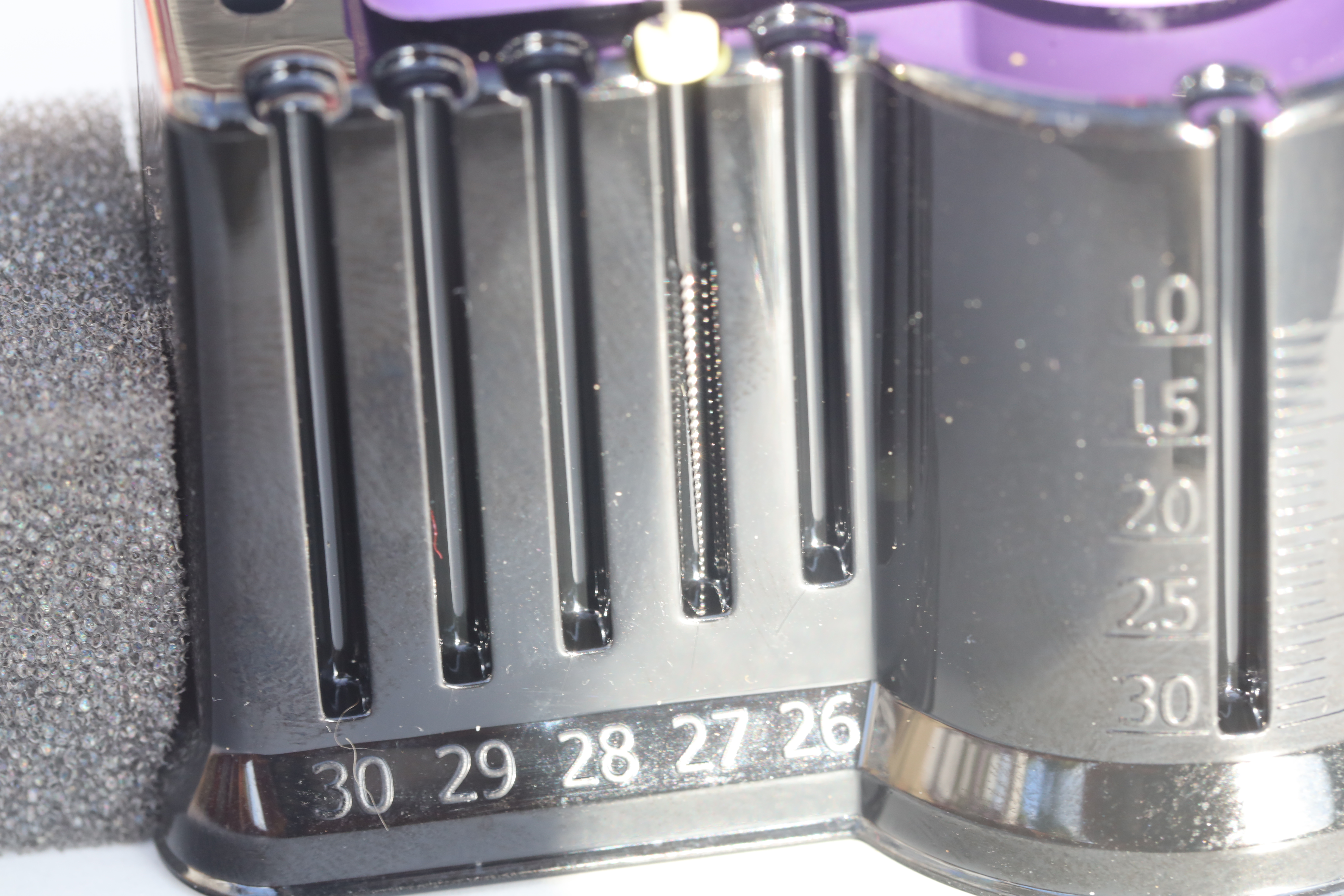 Any selection of files can be kept in any order the Endodontist chooses, measured and stored in the Endobutler for use. After use of the file it is removed to the one use foam , all files in the foam after use can be disagreed with the foam- leaving any file that were not used in the EndoButler. Re file the Endobutler, Bag in our 3D autoclaveable Pouch - sterilise and ready for use again.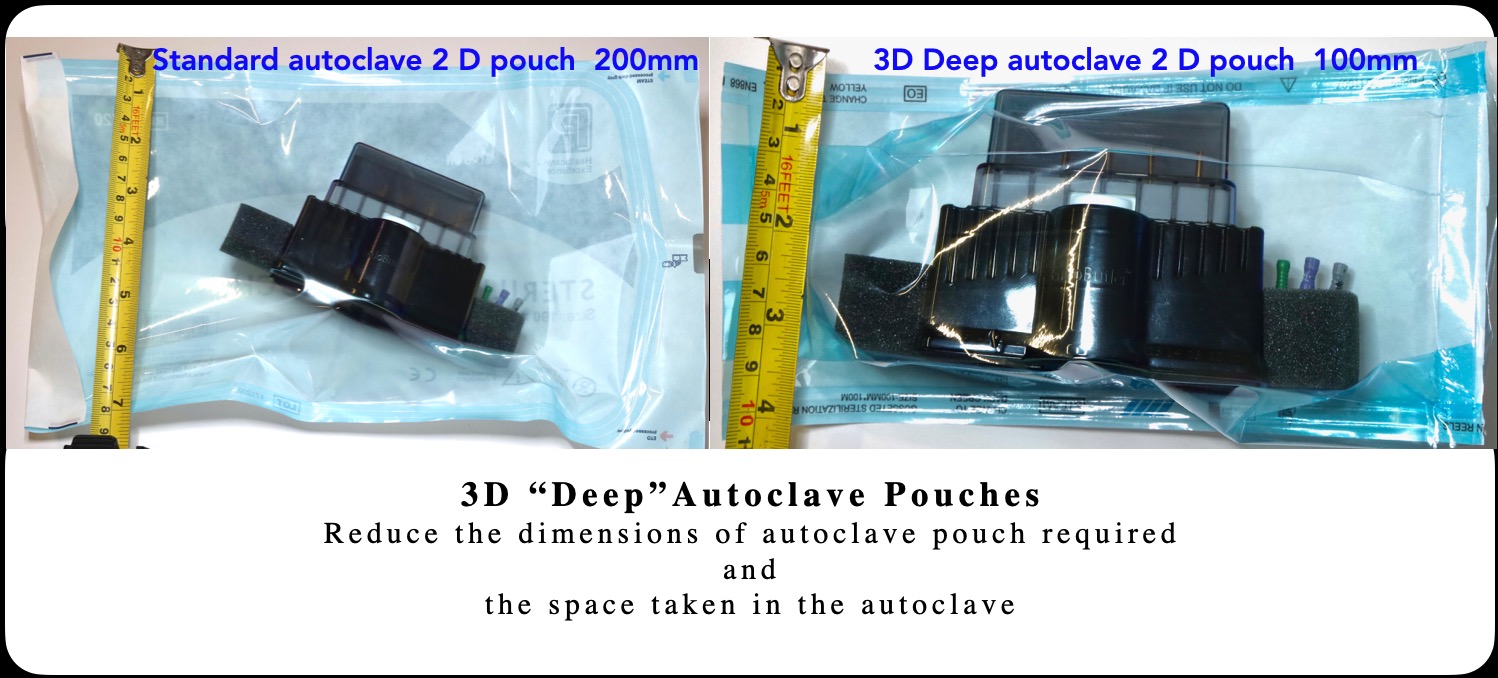 Showing 1 to 7 of 7 (1 Pages)