Management and Organisation in Dentistry
06 Nov
Management and Organisation in Dentistry
A review of procedures to improve efficacy, safety and efficiency in the dental practice
Management
Involves planning, controlling, organising, coordinating, leading, monitoring and implementing strategies in an organisation with adequately allocated resources towards achieving the desired goals & objectives.
Organising
Does not imply a necessity of management and can best be thought of as sequencing relationships.
In a nutshell, organising the little things you do effectively, contributes to managing the day effectively.
With the threat of Covid, this has never been more true and a primary ambition is to organise your office chair side protocols to enhance the safety and workflow of your everyday processes. Most of our procedures clinically are as they had been before covid, but everyone in the team is constantly reviewing and encouraged to suggest amendments to achieve a higher standard.
BE PREPARED!
Before the patient enters the clinical area, have all to hand for the procedure planned.
This will prevent the need to leave the clinical area during the AGP appointment and avoid the need to access storage, open containers, remove items from packaging or sift through stock to find the items you need throughout the procedure. The alternative is to have to remove gloves and / or PPE during the appointment.
Be prepared for the patient visit and have all to hand before the patient is seated. This sounds obvious, but it is actually incredibly efficient.
Example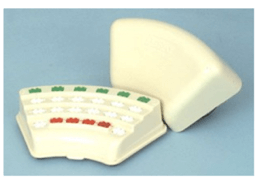 Be aware of some of the old school practices
Use of Burstands that cannot be autoclaved, cannot be closed against aerosol, do not have an autoclavable lid and cannot be cleaned.
Every patient and every procedure should have uniquely autoclaved burs.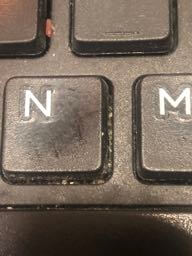 Look at the nooks and crannies of the surgery. be aware of the hidden corners:
Use a keyboard cover for your computer or preferably a dedicated clinical touch keyboard that can be wiped clean.

Example Set up for Root Canal / Post and Core Appointment.
Let's look at an example best practice in our practice for preparing the assistant's side for a combined root canal and post and core appointment to make the visit go smoothly safely and efficiently.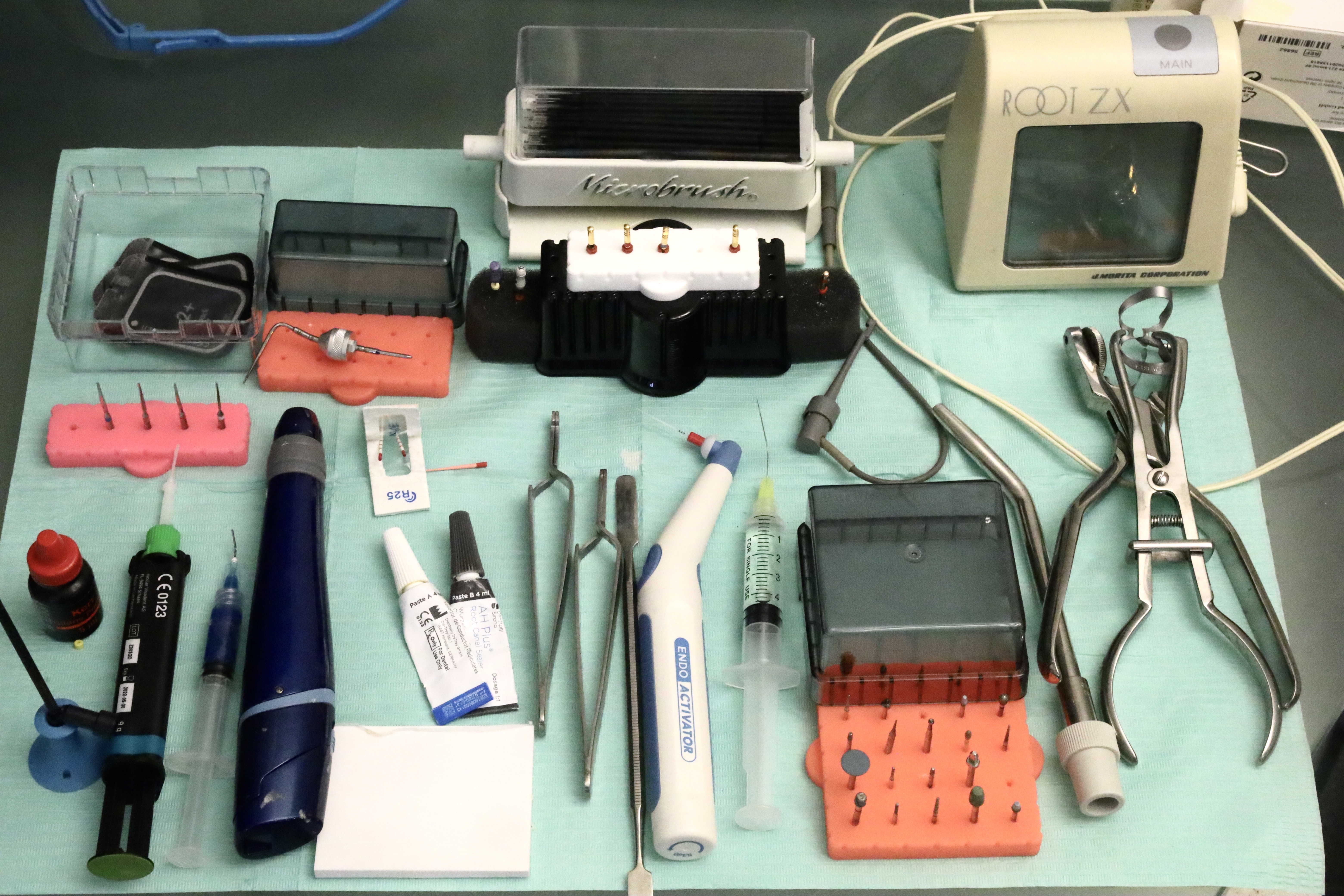 We set up all the instrumentation we expect to need, laying these out in order of expected use. Right to left.
Remove the expected GP out of the container. Get you paper points ready. Load the irrigation syringe.
Mount the activator tip. Ready your options for post preparation drills ( We use the BurButler 5 hole for this)

Get ready the endo exploratory files and expected engine reamers. Take them out of their packaging.
Set up the eg. 25 mm files (you can anticipate the length from the pre-operative radiograph) in the EndoButler with single-use foam. These can be set up in advance as 21mm 25mm 30mm sets and pre-sterilised.
Have the periodical radiographs available.
Lay out your requirements for a procedure. Photograph it and keep the photograph so the team can cross reference what you require.
All this can be done prior to the patient entering the clinical area, or when the local anaesthetic is working.
| | |
| --- | --- |
| Rubber dam clamp, punch and frame | EndoButler with file selection 25mm with foam insert |
| BurButler with restorative files | Obturation cement and mixing pad |
| Rubber dam fine suction tip | Obtura Heat sealer |
| Apex locator | Obtura tip kept safe in BurButler |
| Endodontics irrigation | Etch and bond and post cement with endo tip |
| Mixing spatula | Microbrush x 2 ( Black mini tip for intra-canal ) |
| Self holding tweezers for GP and P Pts | Post reparation drill set in BurButler |
| Paper points and Gutta Percha out | x ray film x 3 |
Apply this concept to all your procedures, look at every aspect of how to improve cross infection control and you will save time and reduce potential cross contamination.
Dr Paul Moore BDS Gate Clinic . www.steiriliu.com