Word of Mouth :Tourist Dentistry
01 Mar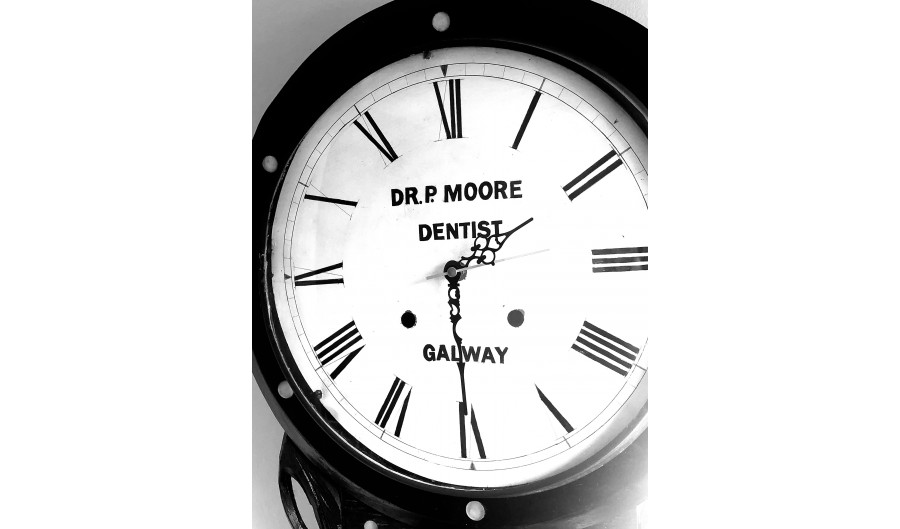 Posted By
0 Comment(s)
57 View(s)
Tourist Dentistry
Don't confuse a holiday with dental treatment.
My definition is tourist dentistry is seeking dental care from someone you will probably not see again, will not be able to monitor, adjust and maintain your dental health once treatment has been done.
If I have a patient from the other end of even Ireland, I will highlight that they will probably need or want to see me for small adjustments, maintenance and follow up. It is a long way to travel for a 10 minute adjustment appointment.
If they live in Wexford I will recommend a colleague in Wexford.
Once bone is lost.
The best way to find a dentist is to ask your local friends, family and colleagues.
The most important thing about staying with a dentist is finding one you feel comfortable with and can learn to trust. This is a long term relationship.
Don't confuse a holiday with dental treatment.
When we see a patent with a problem resulting from treatment abroad, what we most often do not know is:
What was there before the treatment?
The decision process and diagnostic tests taken before the treatment?
What x rays, or Cat scans were taken?
What were the gums and bone like before treatment commenced.
If they have a gum problem now, was it there before the treatment, or did the treatment contribute to it?
Where options explored and discussed, understood and agreed with the patient for techniques and materials to be used?
Were possible complications considered and discussed?
Was maintenance and after care discussed?
What is and more importantly was is and what is NOT guaranteed?
Aftercare
What happens if the is a problem afterwards.
Most Irish dentists will be inclined to see you again, for example after the treatment to check the root canal is settling – 3, 6 , 12 months later. They have your x-rays from before , during and after to compare to.
They know what technique, material, time and care was used to complete the root canal.
AND they will look after you and can even refer you to a local colleague and explain all if specialist treatment is needed.
They are also responsible to a standard of care legally and professionally.
Dental treatment is not like changing the kitchen or buying a new car
You get only "One Chance" to do most dental treatments the first time. The first time is the best time. If we have to repair something that has not been done right the first time, we are starting from where the first work was done.
If the kitchen is wrong you can start again. If your implants are placed incorrectly, or where they shouldn't be, if they are too short or too long, all these factors will lead to complications and failures.
We often see over-prescription:
One of our patients needed two implants to replace two missing back teeth. That's all she needed.
She was offered 12 crowns to replace the two missing teeth. Fortunately, she came back and asked our thoughts. Disaster averted.
One lovely lady arrived back a week after implant placement and sinus grafts. There is a reason why it takes us time to plan and complete these procedures. She had new bone and multiple dental implants placed next to teeth that were infected. The bone grafts and implants failed a week later and she spent a week in intensive care on life support to control the infection.
It took us 8 years to repair the damage and complete the treatment.
She is still trying to address the problem legally in the country where it was done. A legal challenge in such circumstances is almost impossible.
Gum disease.
I harp on about good gum care, but if implants crowns and bridges are placed without addressing the gum disease present and controlling gum disease going forwards – most treatment, whether crown veneers or implants will fail.
The prevention and maintenance of the gums is JUST as important as the treatment itself.
We often see crowns and veneers that have poorly fitting margins. The ledge or gap is often below the gum where you cannot see it, but the bacteria collect here and results in decay or bone loss.
Materials and Techniques.
Beware. Any dentist can cut costs by using cheaper materials.
Eg 1. Crowns and Veneers: There are hundreds of choices and combinations of metals, porcelains, acrylics, zirconiums. All of these give different results mechanically and aesthetically. Choosing the best combination of material and technique will give you the best chance of your tooth lasting and looking like a real tooth.
Once the veneer or crown has been placed the first time. It is much more difficult to do it again a second time.
Eg2. Implants abutments and screws and bridges.
The screw that holds an implant and abutment together can be made of many alloys (such as stainless steel, titanium or gold plated) to many tolerances of accuracy (this contributes to the longevity of the implant and crown).
The implant itself may be one of 100s of different designs, some are "copies" of the more expensive ones, without the years of research and testing and precision. These will cost the dentist a fraction of the price of the original.
Your dentist that will be caring for you long term, NEEDS to know all these things, all these parameters. But once the implant is in place……..
General dental council: Regulatory Body, insurance cover. The GDC ( General Dental Council ) Standards Guidance document isn't handed out just for the sake of it. It's there to remind dentists of our duty of care and obligation towards patients.
It is essentially a conditional document detailing professional responsibilities and "set standards of dental practice and conduct". They also write the syllabus for dental schools too, to make sure that students leave with the right clinical abilities, academic knowledge and ethical and professional ethos.
Your dentist has to provide all the paperwork, record keeping, patient options and discussions. This is a minimum legal requirement.
Clear treatment plans, written estimates, informed and signed consent, contemporaneous records - this is all stuff that's drilled into us as undergraduates to protect the public. All dentists are regulated by the GDC, who "aim to: protect patients; promote confidence in dental professionals"
If you are to travel abroad for your dentistry, these are questions to consider:
How will I determine the qualifications and experience of the dentist who will be treating me when I am abroad?
Informed Consent. Will the dental team who will be treating me be able to communicate with me in a language I will understand? Will you understand the risks as well as the benefit.
Materials. What implant system, abutments, screws, porcelain crowns,
What aftercare will be provided?
If I need any remedial work and have to return, who pays for flights, accommodation and for the additional work needed?. Beware the guarantees.
Does the dentist have adequate professional indemnity cover to carry out all dental/ surgical treatment including specialised procedures?
What are my legal rights if something goes wrong with the treatment provided or if I am unhappy with the result?
If I need remedial work for any reason including pain, bleeding or infection and do not want to travel back to where the original treatment was carried out, can I have it done at home? How will this be organised for me? Who pays?
Check out the Guarantee: will it be reduced or invalidated if you have not complied with their terms and conditions: eg
*if the patient does not return to for a routine check-up at least once a year during the guarantee period, or does not undergo a routine check-up once a year in his/her home country with an x-ray being taken and obtaining written proof (invoice/letter from your local dentist) that the annual check-up has been carried out
*if oral hygiene is neglected
*if the dentists' instructions are not followed (for example not wearing dentures/night guard during the night)
*if removable restorations such as partial or full dentures are not kept and maintained properly
*if the gum tissue or teeth bone is naturally receding
*in the event of accidental damage, for example dropping the denture
*if the patient loses or gains a substantial amount of weight during a short period of time
*if there is a general illness occurring that has negative effects on the dental condition (for example diabetes, epilepsy, osteoporosis, condition after x-rays or chemotherapy)
*if a dentist in your home country has carried out any corrective or additional treatment without Our prior consent on dental work you received with us.
* Occasionally teeth suffer preparation trauma during crown and bridgework resulting in the need for root canal treatment afterwards. We are not liable for any problem which was not visible on the patient's x-ray, and was not foreseeable or predictable, at the time of treatment.
Who can I contact for advice after treatment?
Will my records be kept in my language or the local language?
Will I be given all my records after treatment?
According to a survey carried out by the Irish Dentists' Association, some 6,000 patients a year are presenting to Irish dentists seeking remedial treatment following dental work carried out in foreign clinics. Over time, they may experience problems as a result of poor materials or workmanship, because work is carried out on top of existing infections or because complex procedures are shoe-horned into too little time.
Although it is a wonderful idea to have choice as to where you seek your dental care, do remember "You have one time to do it right the first time"